The Mediterranean Sea is one of the most unique and diverse bodies of water in the world. For centuries, it has provided surrounding communities with an abundance of valuable marine resources, livelihoods and commercial opportunities while also strengthening the vibrant multicultural identity which constitutes the region. 
But these waters are also home to one of the highest percentages of unsustainable fish stocks in the world, with recent assessments showing limited improvement over recent years. 
Under a project supported by Adessium Foundation and The Flotilla Foundation, Global Fishing Watch is working to improve transparency of vessel activity throughout the Mediterranean region with the goal of improving compliance, transparency and ecosystem resilience through improved and better informed ocean governance. As part of our work in the region, our expert team of researchers and analysts look at a range of fishing activity across Mediterranean sub-regions to produce insightful knowledge that will help support decision-making. We believe that improving transparency of fishing fleet activity can not only  help combat illegal, unreported and unregulated fishing but also help inform the designation and enforcement of marine protected areas in the Mediterranean Sea.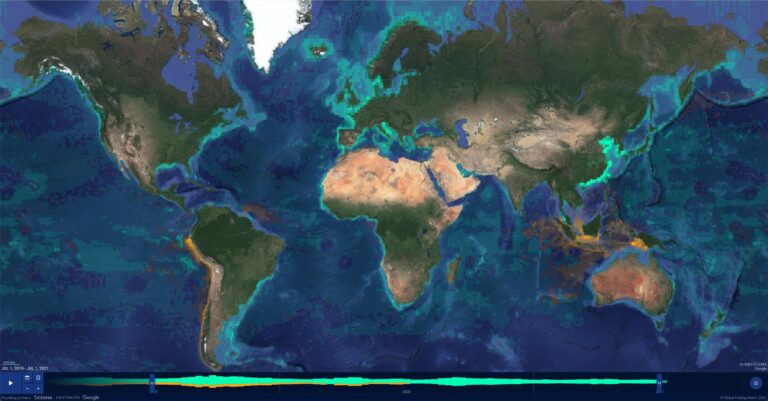 To better visualize activity at sea, Global Fishing Watch engineers new technology to power updated map Despite its overwhelming benefits and the value it brings to all life on Earth, the ocean remains one of